Welcome to K.U.K.T.
K.U.K.T. Kautschuk & Kunststoff-Technologie GmbH was founded in 1993 and is specialized in precision components made of rubber, plastic and metal composites.
We process all customary elastomers and plastics to produce molded parts, profiles, seals, hose rings and customized goods. Additionally, we offer a large spectrum of modules as well as full-range system solutions.
Our vast product range and efficient vertical integration allow for time and cost saving single sourcing via K.U.K.T.
K.U.K.T. sees itself as developing partner of its clients. In close personal co-operation, we design and realize tailor-made solutions, thus generating products with added value benefiting the success of our clients' end products. You are welcome to challenge us in developing mixings and manufacturing processes tailored to your individual needs!
Everything about our factory equipment – Machinery »
Information on our quality standards – Quality »
Our company history – Historys »
News from K.U.K.T.
---

New machinery for your benefit
---

K.U.K.T. at Olympia
---

K.U.K.T. inceases safety in motor sports
---

Our client Taiyo Europe GmbH, Sauerlach
---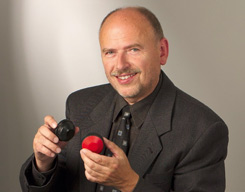 Klaus Usinger
Managing Director